Welcome to Our Financing Department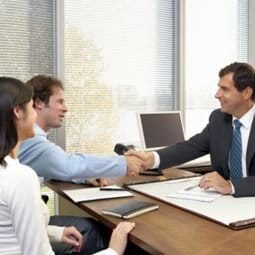 Welcome to the Comprehensive Finance Center at Milnes Ford
Our team aims to be the only resource you need for auto loans and car leases here in Lapeer, MI. If you are ready to bring home a new or used car, we are ready to find you financing solutions that will work. Whether you have no credit, are rebuilding your credit, or have an excellent credit score, we can work together to get you the Ford you deserve near Flint, MI.
Ford Lease Deals
Leasing is an attractive option because it comes with lower monthly payments, and in some cases, it requires no down payment. You won't "own" the vehicle, but you do get to enjoy driving it for the first few years of its life. This means very few maintenance costs, further saving you money near Burton, MI. You can trade the vehicle in at the end of your lease for another model or even purchase your leased model if you love it.
Ford Financing Incentives
If you are someone with a longer commute or plans to travel, you may want to consider financing rather than leasing. This is because the terms of a lease will include mileage limitations. When you finance near Oxford, MI, you make monthly loan payments until you have paid in full. At that point, you can sell your vehicle or trade it in if you like, which gives you a return on your investment. Our team can tell you about the exciting financing incentives available to Davison, MI, area drivers when you reach out to us.
Get Started Now in Lapeer, MI
No matter where you are in the car-buying process, it is a great idea to get ahead of the game by filling out our online financing application from the comfort of your home in Imlay City, MI. We have the tools you need to decide how much you can afford comfortably, as well as a team of experienced financial experts who will help you reach your budgetary goals. Stop by today if you would prefer to chat about all of this in person.
We have over 30 banks and Credit Unions to choose from! Below are our top lenders.

Credit Unions
Credit Union One
Financial Plus Credit Union
CRIF Select
Security Credit Union
Washtenaw Federal Credit Union
Advia Credit Union
ELGA Credit Union
Genisys Credit Union
Michigan Schools and Government Credit Union


Banks
AMERICREDIT
Chase
Huntington
Santander Consumer USA
US Bank
5th/3rd
Bank of America
Chemical Bank
GatewayOne Lending
Lakestone Bank
Bank of the West
Citizens One
TD Auto Finance
Wells Fargo
Ally
CapitalOne
Credit Acceptance
Exeter Finance
Honor Finance
Regional Acceptance
Westlake Finance